---
Importance Of Hiring A Web Developer Before Launching Your Own Business
Stepping ahead to start your dream business? You must be having several tasks to establish your own organization with certain objectives & futuristic goals. In the midst of preparing your to-do-list, do not forget to add web development as your key priority.
The majority of newbies are not familiar with the significance of hiring a web developer for their startups. So, they need an overview of the crucial role of an adroit web developer behind the success of a firm.
Firstly, you need to know that how a web developer can assist you. This question will remain in your mind if you are unaware of the fact that almost every leading company stands apart with the high-quality website. It becomes essential to hire a web developer to fulfill your business aspirations under the desired budget. You can rely on a professional web developer because of an exceptional website: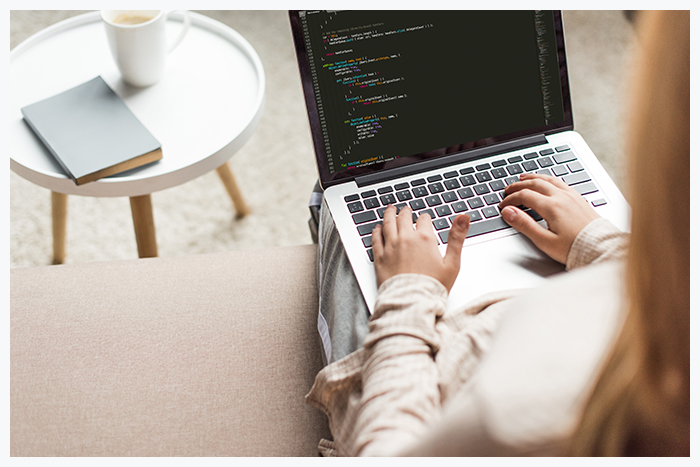 Represents a Business
The impact of digitalization has transformed the ways of business setup. Entrepreneurs prefer to appear online & establish themselves among the competitors. A business without a website is like a star without its spark.
Attracts Your Customers
Suppose you stepped into a new market for shopping or other purposes. Being a smart buyer, you will explore each shop to find the best one for you. Online visitors or your target customers search their service providers to know more about their services. You can imagine how an interactive website can build compel target audience.
Promotes Services
Now, you might know the need to understand that why is it important to hire web developer before starting a business? Customizing & developing websites is not a cakewalk. It takes several years for anyone to attain expertise in web development tasks.
No doubt, it's reasonable to get a professional-looking website for a startup & you can only trust the most reliable service provider for it. Business owners can expect these advantages of availing web development services from experts:
Business-centric Web Design
A website must match your business requirements. Every firm stands with distinctive objectives & it's necessary to keep them in mind for web development. A professional web developer analyzes & evaluates the relevancy of predefined strategies for every website development project.
Either you want to make money via online sales or inform your target audience, a website will be designed to meet all your needs.

Impeccable Visual Appearance
The way your website interacts with users is more important. No one spends a long time in searching specific info or page on the same website. Customers will move on to your competitor's website to find what they want. Interrupted navigation, decent colors, & graphics play a major role to grab visitors' attention at once. Every smart web developer avoids using too dull & dark colors with bulky texts or flashy graphics.
Blend of new technologies & enhancements
The world of technology seeks innovation for transformation. You never know when new trends & techniques will roll out for better web development. An expert web developer is ready to adopt advanced technologies to bring out the best for their clients. It becomes crucial to hire a web developer who can code websites with peculiar features.
Effortless SEO
Want to shine online? Hire web developers from a renowned firm as they work competently to deliver SEO-friendly websites.
Search Engine Optimization is a part of digital marketing & your website must be customized for it. Your main intent is to get ranked by Google & it's only possible if a website is easy to optimize.
Website Maintenance
Inspired by the latest trends & technologies? You don't need to worry if you face any discrepancy to upgrade your website. A web hosting service provider will make all possible efforts to handle a website and keep it up to date. So, it necessary to hire a web developer who can take responsibility to facilitate with a futuristic perspective.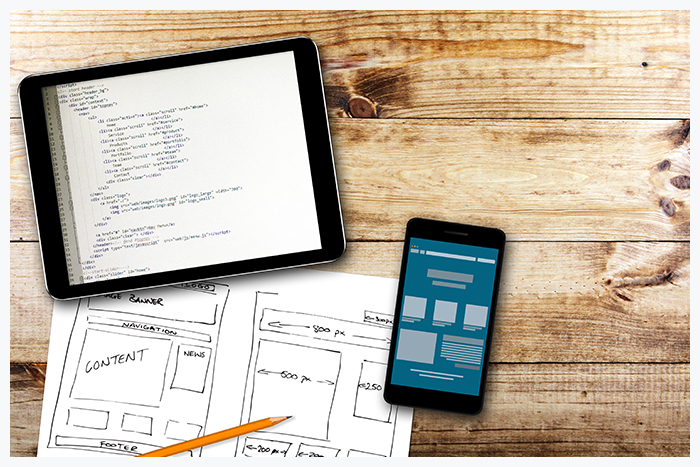 Risks are not acceptable in the online sphere
No one can put precious money & time on unprofessional work or services. Be smart & find the right web developer who can step beyond your expectations alongside requirements.
Expertise counts
The area of web development comprises a huge skill set like coding, web development, social media marketing, SEO marketing and hosting services. Though there are talented people out there but no one can claim themselves to be an expert. This is the reason web development firms hire web developers who are trained, skilled and have multiple years of experience as a versatile web developer. Having an expert at every step of the web development process not only gets you quality rich website but also increases revenue. Therefore, it is suggested to hire expert web developers who can truly take you all the way through your project.
Comprehensive client service
When hiring a web development company, client servicing is an important thing to look after. Web development firms offer the facility to communicate in real time. With this advantage, customers get their queries resolved instantly. There are many professional web development companies that build their reputation based on excellent client servicing. Therefore, it is important to hire experts who can diligently communicate with the clients to resolve their queries instantly, thereby resulting in a happy client base.
A web developer creates a user-friendly website that can deliver an astounding user experience to visitors. A fully-customized website looks incredible on the screens of multiple devices. In other words, a website stands for the exceptional business portrayal of an organization & its services.
Now, you might know the need to understand that why is it important to hire web developer before starting a business? Customizing & developing websites is not a cakewalk. It takes several years for anyone to attain expertise in web development tasks.
Final Verdict!
After having all these tips into consideration, you need to start hunting for the right expert who can take your business to top notches. Start exploring the market today and hire a web developer who can help you on your dream project. Make sure that your service provider is capable of delivering quality work. Also, you need to have a dedicated manager assigned to your project who will be taking care of meetings, feedback and organizing the content. If the provider you work with does not have a project manager, you will require spending a lot of time managing the web development details. This will further result into delays in project completion.
So, if you have decided to redesign your website and draw in more visitors or leads, hiring a web development agency will certainly be advantageous in the long run.
Recommended Posts
January 27, 2018
January 12, 2018